We think it's pretty interesting.
BuyHive was conceived in 2019 to address the growing demand of experienced buyers for more efficient ways to source quality products without expensive and exhausting annual travel to sourcing fairs in Asia.
Our solution: Connect buyers with freelance sourcing experts who can attend trade shows on a buyer's behalf anywhere in the world, any time. We prepared our soft launch in January 2020 with more than 500 vetted freelancers already on board, ready to begin serving our customers.
Alas, 2020 had other plans, and before long, the world's largest sourcing fairs went on an indefinite hiatus.
Luckily, the BuyHive team's decades of sourcing experience and our agility as a startup meant that, although 2020 has not turned out as anyone had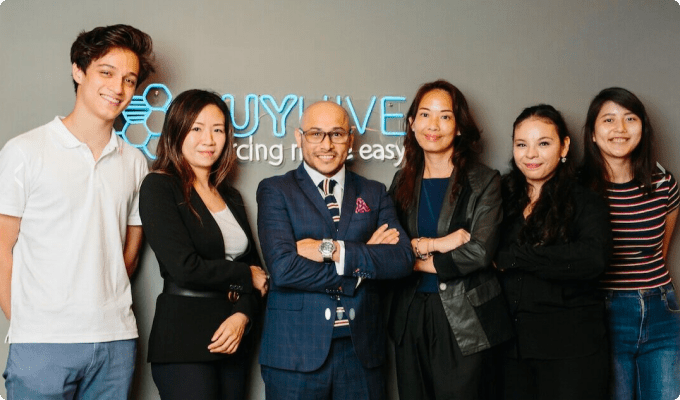 imagined, we were able to immediately pivot to serve not only experienced buyers, but also professionals tasked with high volume procurement for the first time.
As of July 2020, BuyHive has processed more than US $200 million in product inquiries for PPE and other goods for schools, hospitals, & governments. While we await the eventual return of traditional sourcing fairs, our team is growing fast in order to continue making sourcing easy for buyers through our Freelancer Sourcing Services & our Sourcing Platform.
At the BuyHive, we live by very specific core values crafted by our Founders based on their years of experience. It's designed to attract not only the best talent, but create a rich and meaningful culture.
Minesh Pore has used his global trade expertise to create a 'dating' agency where buyers can meet suppliers and BuyHive does the crucial bits in
Read the Article
Find out how we can help you today.